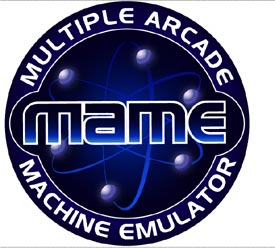 On this episode of You Don't Know Flack I talk about MAME, the arcade game emulator. I talk about some of the different types of computer and devices I play MAME on (including things like PCs and the Raspberry Pi), some of the different controllers I use, and touch on some of the advantages of playing MAME on a computer over building a MAME cabinet. I think about half of this information has appeared in other episodes of YDKF, but I've had MAME on the mind and so this is what came out. The sub-theme of this episode is, "enjoy your hobby the way you want."
Also check out these related YDKF episodes about MAME Cabinets, the iCade, the Raspberry Pi and my Emulation PC.
[Links]
Link: MonsterFeet.com
Link: Star Wars Teaser Trailer #2
Link: Star Wars Battlefront Trailer
Link: Alfred P. Murrah Blog Posts one and two.
You Don't Know Flack's Official Forum
You Don't Know Flack's RSS Feed
You Don't Know Flack's iTunes Feed
You Don't Know Flack's Facebook Page
You Don't Know Flack's Voice Mailbox: 405-486-YDKF
My other Podcasts: Sprite Castle, Throwback Reviews, No Quarter and Rusted Metal
You Don't Know Flack is a proud member of the ThrowbackNetwork. Find more Throwback podcasts by following @ThrowbackNet on Twitter.
Podcast: Play in new window | Download