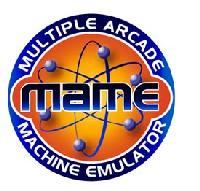 Episode 122 of You Don't Know Flack covers the often requested topic of MAME Cabinets. In this episode I talk a little bit about what MAME is and a lot about the parts of a MAME cabinet and how to build your own.
[Sponsor Link!]
Classic Home Video Games at BrettWeissWords.com
[Links]
The MAME homepage
Get started with the KnoppixMAME Image
Links to lots of cabinet plans
Check out this rotating control panel
Here's the Arcade Controls Wiki (Invaluable)
Hope that whatever you build stays off the CrapMAME Page
Don't forgeta bout my book Invading Spaces: A Beginner's Guide to Collecting Arcade Games, which contains an entire chapter dedicated to building MAME cabinets!
You Don't Know Flack's Official Forum
You Don't Know Flack's RSS Feed
You Don't Know Flack's iTunes Feed
You Don't Know Flack's Facebook Page
You Don't Know Flack's Voice Mailbox: 206-309-9501
A mirror copy of this episode is located at the Internet Archive.
Podcast: Play in new window | Download