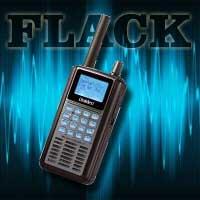 Episode 120 of You Don't Know Flack is about radio scanners, those little devices that allow you to eavesdrop on all the little conversations floating around us. In this episode I talk about my experiences with scanners and some of the things you can listen to with scanners. I also talk a little bit about how you can now listen to these frequencies using your computer and/or smartphone!
[Links]
AFN.org's collection of mobile scanner laws.
5-0 Radio Police Scanner for iOS.
You can listen to many scanners on the web.
Here's Wikipedia's entry on Number Stations. Creepy!
Join our forum at TheGasChamber.robohara.com
A mirror copy of this episode is located at the Internet Archive.
Podcast: Play in new window | Download