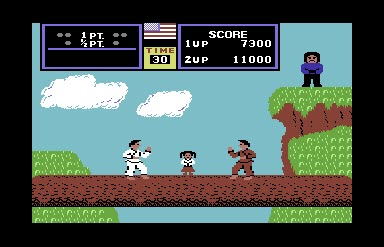 Kick, punch, it's all in the mind! On this episode of Sprite Castle, we kick things up and break 'em back down with the 1985 Data East game KARATE CHAMP.
If you would like to play along, you can find download links to emulators along with all the games played so far on Sprite Castle by clicking on the downloads tab at the top of the page.
Congratulations to JIZABOZ and AARDVARK, the first official co-Kings of the Castle! Listen to this week's episode to find out how you can become the next King of the Castle! Remember, I need the song title and the relationship to this episode!
[Game Links]
Link: Box Artwork (ONE | TWO)
Manual: Archive.org
YouTube: Let's Compare Karate Champ
[Show Links]
Link: High Voltage SID Collection
Link: SOASC (SIDs in MP3 format)
Link: FLAK (YouTube)
Link: GameByGamePodcast.com
Link: Upper Memory Block Podcast (DOS)
Link: VirtualC64 v1.4.2 (Mac OS)
Link: Archon (Browser/Online MultiPlayer
Link: C64 Visual Compendium Second Edition (Bitmap Books)
Link: Blasteroids 101%
Link: BreadBox64.com
Link: Karate Champ Lawsuit
[Podcast Links]
Sprite Castle's Official Forum
Sprite Castle's RSS Feed
Sprite Castle's iTunes Feed
Sprite Castle's Stitcher Feed
Sprite Castle's Voice Mailbox: 405-486-YDKF
Sprite Castle's E-Mail: SpriteCastle at GMail
[Related Links]
Link: Facebook.com/VintageVideogameAds (Facebook)
Link: Throwback Network (WWW | Facebook)
Link: You Don't Know Flack (Podcast)
Link: Throwback Reviews (Podcast)
Link: Multiple Sadness (Podcast)
Link: RobOHara.com/podcasts (List of Podcasts)
Link: Master Feed for all my podcasts (iTunes | RSS)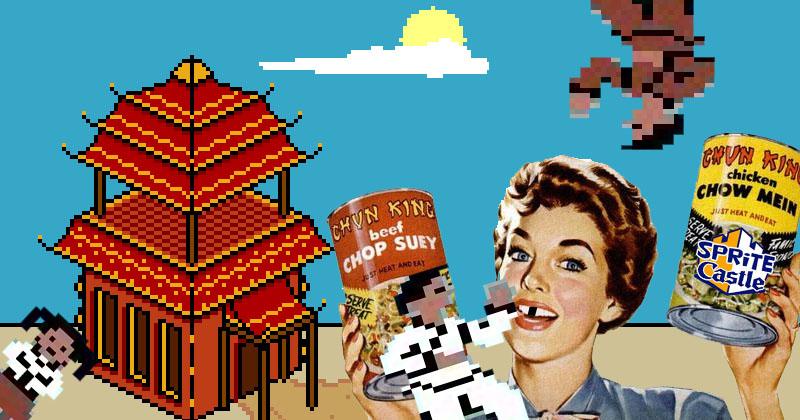 Podcast: Play in new window | Download