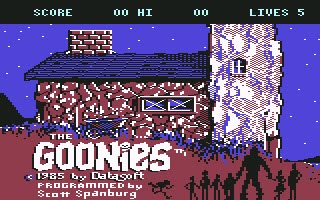 HEY YOUUU GUUUYS! This episode's game is good — good enough for me — ah YA YA YA YA YA! Take control of Josh, Mikey, Mouth, Sloth, and the rest of the gang in through eight co-op levels in 1985's THE GOONIES.
If you would like to play along, you can find download links to emulators along with all the games played so far on Sprite Castle by clicking on the downloads tab at the top of the page. On the next episode we will be covering 1985's THE GOONIES by Datasoft.
Congratulations to CODY HOFFMAN for being this episode's King of the Castle! Listen to this week's episode to find out how you can become the next King of the Castle! Also congratulations to all the party attendees: Mike Van Hoose, Manfred Bauer, Steve Shirripa, Joseph Shirripa, Etienne Wettingfeld, Robert Ferguson, John Justice, and everyone else!
[Game Links]
Link: Goonies Box Artwork (Mobygames)
Link: C64-Wiki (includes walkthrough)
Link: Goonies Manual: Page 1 | 2
Link: Goonies Remake
[Show Links]
Link: Super Mario Bros. 30th Birthday
Link: SidTracker64
Link: cOS (New C64 Operating System)
Link: Godfather's Pizza
Link: Greg Winters Artwork (Google Image Search)
[Podcast Links]
Sprite Castle's Official Forum
Sprite Castle's RSS Feed
Sprite Castle's iTunes Feed
Sprite Castle's Stitcher Feed
Sprite Castle's Voice Mailbox: 405-486-YDKF
Sprite Castle's E-Mail: SpriteCastle at GMail
To see ads for this and hundreds of other classic video games, check out my Facebook page: Facebook.com/VintageVideogameAds
Sprite Castle is a proud member of the ThrowbackNetwork. Find more retro-themed podcasts by following @ThrowbackNet on Twitter. If you enjoy Sprite Castle, be sure to check out my other podcasts: You Don't Know Flack, Throwback Reviews and Multiple Sadness. You can find links to all my shows at RobOHara.com/podcasts.
Master feed for all my podcasts: iTunes
Master feed for all my podcasts: RSS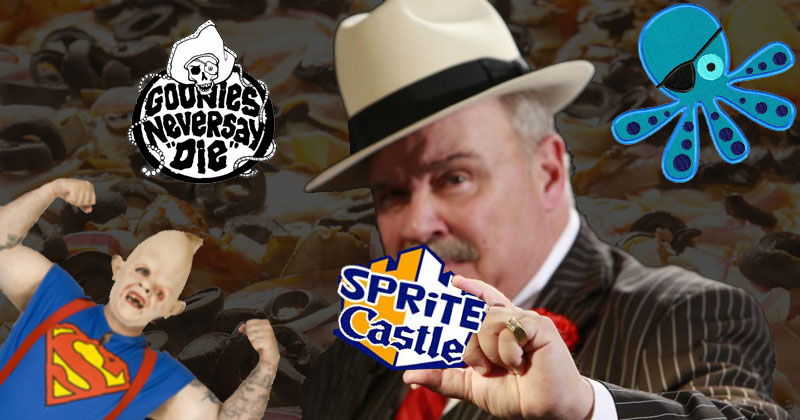 Podcast: Play in new window | Download