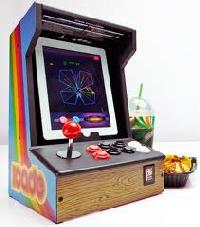 Episode 118 is about a new piece of hardware used to play old video and arcade games — the iCade. Yes, it was designed to work with Apple's iPad, but did you know it works with Android tablets as well? In this episode of You Don't Know Flack I give a complete review of the iCade, including a list of several games that are compatible with the iCade including iMAME!
[Links]
The No Quarter Podcast.
Ion's list of iCade compatible games.
Join our forum at TheGasChamber.robohara.com
A mirror copy of this episode is located at the Internet Archive.
Podcast: Play in new window | Download